PERFORMANCE
& SONGWRITING
COACHING
"

We all Sing a little louder because of you...Meghan Cary!!! You have given us permission to open our hearts...and enjoy the ride."
— Robie Jeffries
private coaching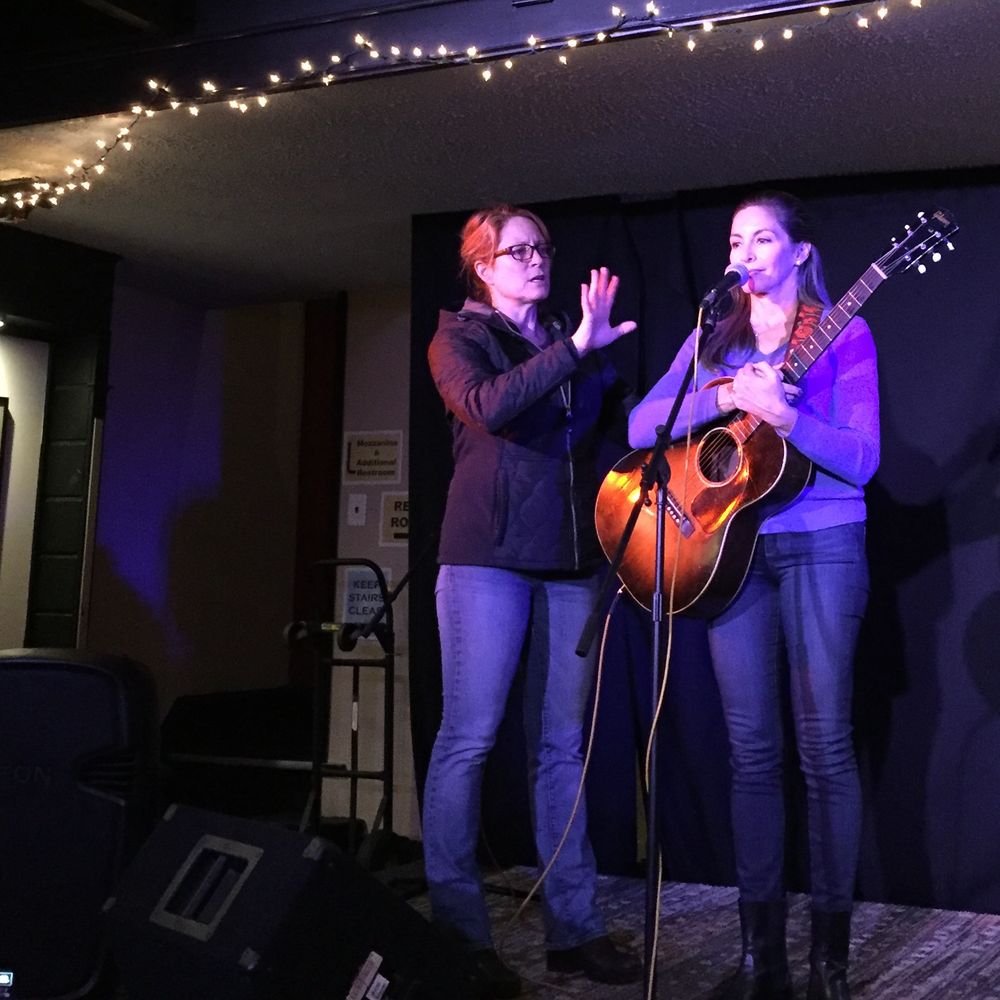 I offer private performance, songwriting, and storytelling coaching in the Philadelphia area, as well as remotely (via zoom)
With over 25 years of experience on the stage as a professional actor, director, and performing songwriter, I've worked with artists and professionals from regional theaters around the country to the Philadelphia Folk Festival to The Actor's Shakespeare Company in NYC.
Do you have a great song you feel is destined to be a hit but it's just not there yet? Or one that just isn't grabbing your audience the way you 're sure it could? We'll work together to develop your genuine voice, help you craft songs that resonate universally, and perform them with confidence and ease. 
In private coaching sessions, I meet you where you are, help you identify your personal performance and/or songwriting blocks, and break through them to where you truly want to be. 
Hourly session: $100. Or book a package of 3 sessions for $250.
UPcoming workshops
Inspiration and Song Development for Teens
Snyder School of Singing (Erdenheim, PA) is thrilled to welcome local singer-songwriter and professional actress Meghan Cary to the studio for a 6-week guest artist workshop. Students will learn techniques to find inspiration, structure the writing process and break through writer's block, get their story onto the page and out to the audience, and more. 
Students must have taken Songwriting for Teens or have previous songwriting experience. At-home preparation is required each week. Students must have a guitar or keyboard instrument to use at home. 
Ages: Grades 6-12 
6 Mondays: March 20, 27, April 10, 17. 24, May 1
5:40-6:40pm
Tuition: $200
Songwriting: Inspiration and Technique 
Meghan Cary, Songwriter, Artist, and Coach 
Meet with your muse in the idyllic surroundings of the Morris Arboretum (Philadelphia, PA). This workshop for experienced as well as aspiring songwriters is intended to prime the pump, inspire new ideas, and introduce songwriting techniques in a supportive and motivating environment. A different facet of songwriting is explored at each session, with a writing prompt based on that aspect or technique. Each week, participants are invited to share a new song to the group for feedback, and if requested, guidance and coaching from our group facilitator, award-winning songwriter Meghan Cary. This is not a critique session, but an opportunity to share new songs and works in progress, reinvigorate your writing practice, and tap into your senses to nurture your creative self in nature. 
Four Thursdays: May 4, 11, 18, 25
10:30 am – 12:30 pm 
Morris Arboretum Members: $145 | Non-members: $160
"

Meghan provides insights that are both pragmatic and profound - the kind only a true professional artist can give who has experienced the process of successful song creation first hand."
— Marion Halliday
"

Meghan's priceless instruction in having a stage presence works whatever your skill level or lack thereof. I gained confidence and comfort."
— Jenny French
"

Coaching form Meghan helped me reconnect with the emotion I originally felt when I wrote [my song], and drastically improved my performance. I love singing it now!"
— Lisa Jeanette
book a workshop
PERFORMANCE - Own the Stage
"Own the Stage" is an afternoon intensive of in-the-moment coaching on the stage with an audience of your peers. I'll work with you individually, meeting you where you are. Together we'll identify ticks and tricks that aren't serving you, freeing you to authentically express your story in song, and engage your audience powerfully from first note to last. In this fun group environment, everyone learns not only by being coached, but also by observing others breaking through in the moment on the stage.  
If you want to bring your performance to the next level; If you're hoping to book bigger, better venues and festivals; or if you'd simply like to feel more comfortable sharing your songs in a circle or at an open mic, this workshop is for you. My goal for everyone who participates is freedom, confidence, and JOY on stage.
SONGWRITING - Own Your Story
Songwriting is fun, invigorating, and even therapeutic. Songwriting in a group setting can move you through blocks, unlock inspiration, and push you to write outside your musical comfort zone. 
Join us for an "Own Your Story" workshop to prime the pump, and get the words and melody flowing. Spend an afternoon tuning into your own story and sharing it powerfully. Find inspiration in someone else's story. Step out of reality and into theatricality. Find fun melodies. Laugh, cry, live on the page.